Nashville DUI Lawyer
Protecting Your License From Suspensions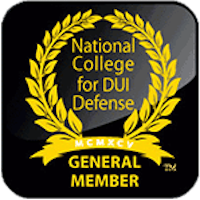 Are you facing charges for drunk driving in TN? The laws regarding DUI change frequently and it is important to hire an experienced and knowledgeable attorney to defend you. DUI charges in Nashville carry significant penalties and have serious long term consequences.
At Ridings Law Group, P.C., we have more than 33 years of experience and always stay informed of all changes to the law and sentencing guidelines to provide you with an effective defense solution.
---
Have you been accused of driving under the influence? Fight these charges by scheduling a free consultation with our Nashville DUI attorney.
---
DUI Penalties in Tennessee
A DUI conviction in Nashville carries serious consequences including, fines, time in jail, and the suspension of your driver's license. The specific sentence will depend on several factors, including whether you have any prior convictions and if there was an accident or someone was injured. Any conviction will result in driver's license suspension, so it is important to find an attorney to aggressively defend you and advocate on your behalf.
In some cases, those convicted of driving under the influence of drugs or alcohol in Tennessee may face subsequent penalties in addition to the standard penalties associated with first DUI, second DUI, third DUI, or fourth DUI offenses.
The judge may order these additional DUI penalties in cases where an offender has acted particularly recklessly:
Penalties for Drivers with a Child in the Car – Like many other states, Tennessee has harsher punishments for drivers who are stopped or arrested for DUI while there is a child under the age of 18 in the car. Penalties for drivers who commit DUI offenses with a minor child in the vehicle include a minimum jail sentence of 30 days and a minimum fine of $1000. If there is a child under 18 in the car when the driver committed the offense, the driver is subject to these penalties, even if the offense would otherwise be punished less severely. Source: Tennessee Code Title 55 (Motor and Other Vehicles) 55-10-403(a), 55-10-403(s)
Probation & Community Service – After the driver serves his/her minimum jail sentence, the court may place him/her on probation. While on probation, the driver may be required to collect litter on public lands while wearing a brightly colored vest which clearly states, "I am a drunk driver."
Tennessee DUI/DWI Vehicle Seizure & Forfeiture – If a driver commits at least two DUI offenses within five years and they are both more recent than 1997, the vehicle that the driver was driving at the time of the offense is subject to seizure by the police department to be sold at auction by the state. Source: Tennessee Code Title 55 (Motor and Other Vehicles) 55-10-403(k)
Fighting criminal charges can be exhausting and complex. Our DUI attorneys can help, schedule a free case review!
DUIs Require an Aggressive Defense, Especially if You Have a Prior Conviction
Tennessee has some of the strictest DUI laws in the country, and the penalties for drunk driving become more severe for repeat offenders. First, second, and third DUI offenses are charged as misdemeanors, but fourth and subsequent convictions are considered felonies. A felony DUI charge carries a prison sentence of six or 15 years, depending on your record.
DUI crimes in Tennessee are charged as follows:
48 hours to 11 months, 29 days
(7-day minimum with a .20% BAC or more)
One-year driver's license suspension
$350 to $1,500
45 days to 11 months, 29 days
Two-year driver's license suspension
$600 to $3,500
120 days to 11 months, 29 days
Six-year driver's license suspension
$1,100 to $10,000
Multiple DUI convictions can lead to severe consequences:
Once you have more than three DUI convictions, you face life-altering consequences. If you are charged and convicted of a fourth DUI charge within ten years of your first one, you will instantly become a convicted felon. Tennessee continues to look for ways to discourage DUIs, and the State of Tennessee has added additional penalties for a sixth DUI. A sixth DUI conviction is charged as a Class C Felony with a mandatory 150 days in jail, which can be increased to 15 years. Even if you were to receive the minor incarceration period, you'd still be a felon without driving privileges. With four or more DUI convictions, you lose your license for eight years.
The more DUIs you have, the harder it will be to create a strong defense. If you're facing a DUI charge and it's your fourth offense, you will need an aggressive legal strategy and the assistance of a skilled Nashville DUI defense attorney to protect your freedom. The District Attorney's office will work overtime to see you punished when you have previous convictions.
Get Started on Your DUI Defense
When you are facing DUI charges, acting quickly is essential. It may be possible for a competent attorney to help you save your driver's license while your case is pending. The Nashville DUI lawyer at Ridings Law Group understand the fear and anxiety that you may be feeling.
In preparing your DUI defense, we will:
Investigate the circumstances of your charges
Determine if there are valid reasons to challenge the stop
Scrutinize the arrest to see if any part may lead to a reduction or dismissal of charges
Investigate all possible defense strategies
Attorney David Ridings has many years of experience on all sides of the law. He began his career as a police officer, worked as a prosecutor, and has more than 14 years of experience as a criminal attorney. This varied experience enables him to anticipate the prosecution's strategy and develop an effective defense that is tailored to the specific circumstances of each case.
Our Nashville DUI lawyer is ready to build your defense. Schedule your free legal consultation to discuss your case and protect your future.
Client Reviews
Contact Us Now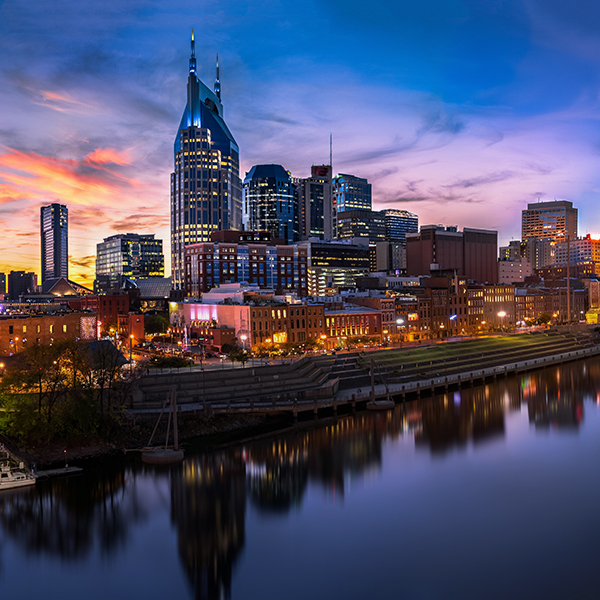 Free Consultation (615) 851-1888