FAQs
Tennessee Frequently Asked Criminal Defense Questions
Answers from Our Nashville Criminal Defense Attorney
When you are arrested and charged with a crime, hiring competent and experienced legal representation is essential to the outcome of your case. Our Nashville criminal defense attorney at Ridings Law Group, P.C. is committed to protecting your rights at every stage of the legal process. This page contains answers to commonly asked questions.
If you have a question not answered here, please contact our law firm at (615) 394-7611.
What Types of Cases Does Your Firm Handle?
DUI
Drug crimes
Domestic violence
Delinquency of minors
Felony charges
Juvenile defense
Murder
Property crimes
Theft crimes
Violent crimes
White collar crimes
What are the Penalties for DUI Convictions?
The specific penalties vary depending on the number of offenses, but may include:
First offense – Up to 11 months in jail, fines of $350-$1,500, license revocation for up to 1 year, and alcohol and drug treatment program
Second offense – 45 days to 1 year in jail, $600-$3,500 fine, license revocation for 2 years, court-ordered alcohol program, and your vehicle may be confiscated
Third offense – 120 days to 1 year in jail, $1,100-$10,000 fine, 6-10 year license revocation
Fourth and subsequent offenses – Felony charges with a minimum of 150 days in jail, $3,000-$15,000 fine, and an 8-year license revocation
Is DUI a Felony or Misdemeanor?
The first offense is a misdemeanor if no accident or injury occurred. If there are prior DUIs or someone is hurt or killed, the charges may be elevated to a felony.
How Long Does a DUI Conviction Stay on My Record?
If you are found guilty of DUI in Tennessee, the conviction stays on your record forever. There is, as of the writing of this answer, no way to expunge a DUI conviction in Tennessee. However, a DUI can only be "used against you for enhancement" a minimum of 10 years, up to a maximum of 20 years. It is a complicated process by which a conviction may be used against you. Be sure to seek legal advice about your specific situation today.
Do You Offer a Free Consultation?
Yes, free consultations are available. Please call the law firm at (615) 394-7611 for an appointment.
Why Should I Hire Your Firm?
Attorney David Ridings has a unique perspective, due to his past careers as a law enforcement officer and prosecutor. He uses his knowledge of the other side to benefit his clients and formulate a solid defense.
What Should I do if I am Arrested?
If you are arrested for any crime, the first thing you should do is contact an experienced criminal defense attorney. This is your right and the best way to make sure your rights are protected.
Client Reviews
Contact Us Now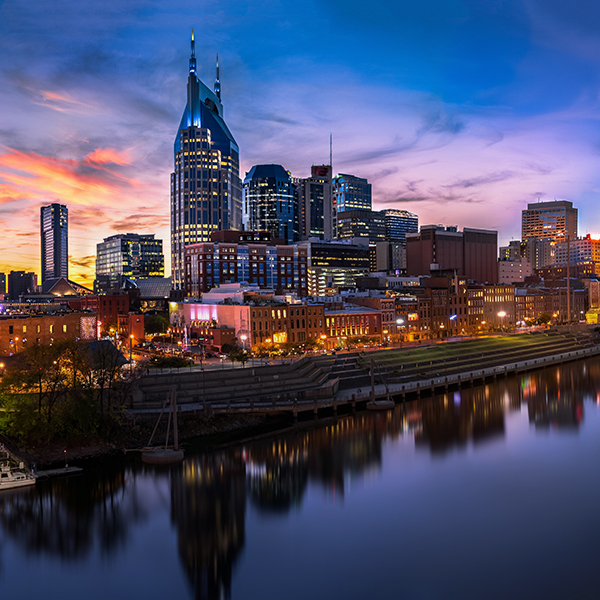 Free Consultation (615) 851-1888