Check out our podcast, Policing the Police
David G. Ridings is a seasoned Nashville criminal defense attorney who is committed to fighting for the rights of individuals facing serious accusations and criminal charges. He founded Ridings Law Group, P.C. in 1998, where he now focuses his practice on criminal defense. He is a lifelong resident of Tennessee, the majority of which he has spent in the Nashville area.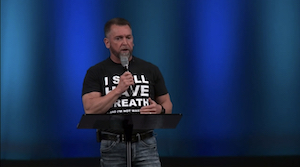 He began his higher education at Middle Tennessee State University in 1983. After receiving a Bachelor of Science Degree in Criminal Justice Administration, Mr. Ridings began his career in law enforcement with the Tennessee Bureau of Investigation, working as an intern in Governor's Task Force on Marijuana Eradication in 1987.
Following that, he began working for the Murfreesboro Police Department in Rutherford County, Tennessee, while continuing his education at Middle Tennessee State University in his quest for a Master's Degree in Criminal Justice Administration.
---
Contact us for your free consultation.
---
After two years with the Murfreesboro Police Department, Mr. Ridings was hired by lateral transfer to the Metropolitan Nashville Police Department where he served proudly until 1998. During this time, he received his Master's Degree from MTSU, and his Doctorate of Jurisprudence from the Nashville School of Law, graduating in July of 1998. In October 1998, after receiving the bar exam results, Mr. Ridings opened Ridings Law Group, P.C., a small corporate law office in the heart of Nashville, Tennessee.
Over the years, the firm has practiced mostly in the areas of criminal defense, family law, business organization, employment law, contract law, credit remediation, identity theft recovery, and police advocacy. More recently, however, Mr. Ridings has narrowed his focus and practices specifically in the criminal defense field.
Experienced on Both Sides of the Law
Mr. Ridings is a former police officer with over 10 years of experience on the streets of middle Tennessee protecting and serving the community and enforcing the law. After serving with the Metro Nashville Police Department as both a uniformed officer and an undercover officer, he worked with the Davidson County District Attorney's Office as a prosecutor.
Now, he uses that unique experience and the inside information he obtained in the process to protect and serve the rights of his clients and work to ensure that they get the best criminal legal defense possible. Seeing the process from both sides of the criminal justice system allows Mr. Ridings to draw on knowledge he gained working the process from the streets, the forensics, and the prosecution of such cases in order to aggressively defend his clients.
Law Enforcement Experience
Mr. Ridings' career spans over a decade of service and experience gained in the criminal justice system as a police officer in Middle Tennessee. Starting as an intern with the Tennessee Bureau of Investigation on the Governor's Task Force on Marijuana Eradication, Mr. Ridings traveled across the state investigating the marijuana production trade. Then, he enlisted with the Murfreesboro Police Department as a patrol officer in the late 1980s.
He later served with the Metro Nashville Police Department for almost a decade. During his master's studies, Mr. Ridings interned at the Tennessee Board of Parole. There, he was able to widen his knowledge base concerning the criminal justice system. With this experience, Mr. Ridings has developed the way he investigates his cases, which has ultimately proven invaluable to his client's defense. The invaluable relationships that have been built along the way still prove useful in his practice, even today.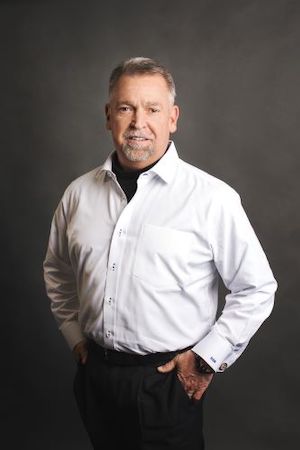 District Attorney's Office Experience
After earning his law degree and leaving the police department, Mr. Ridings worked within the Nashville District Attorney's office. This internship proved useful at rounding out the base of knowledge he had already gained in the law enforcement field and, ultimately, led him to open his own practice. In 1998, Mr. Ridings established his private practice as a criminal defense attorney.
Criminal Defense Experience
No matter the crime you've been charged with—whether a felony, misdemeanor, or juvenile crime—Mr. Ridings can help. He has been defending cases with solid defense strategies and impeccable ethics since 1998. If you or someone close to you has been charged with a criminal offense, Ridings Law Group, P.C. can advise and represent you and fight to ensure your full rights are protected.
Mr. Ridings has represented a good number of police officers in various family, employment, and business law matters, as well as certain members of the Fraternal Order of Police (FOP), the Southern States Police Benevolent Association (SSPBA), and other law enforcement organizations. Furthermore,
Additional Experience
As a Nashville DUI Attorney Mr. Ridings is a member of the National College of DUI Defense. Mr. Ridings also currently serves as General Counsel for Tennessee Highway Patrol Retired Officers Association (THPROA). At RLG, we believe it is important to maintain good working relationships with former and current friends in the law enforcement field.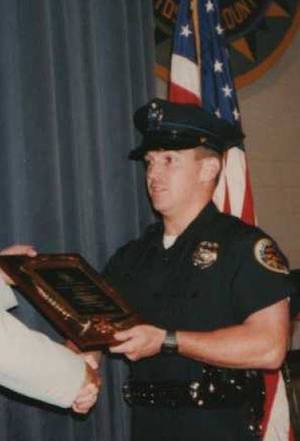 In addition to his criminal defense practice, Mr. Ridings has extensive experience in identity theft recovery and Tennessee credit law and is an entrepreneur who has helped many start-up companies achieve success.
Mr. Ridings prioritizes his clients, offering accessibility, professionalism, and client-focused service at every turn. He returns his clients' calls promptly, answers their questions, and addresses any concerns they may have. Mr. Ridings is available by text message, email, and even via Facebook.
If you need to speak to a criminal defense attorney in Nashville about your situation, contact Ridings Law Group, P.C. at (615) 394-7611 as soon as possible.
Bar Associations
Tennessee Association of Criminal Defense Lawyers (TACDL)
Fraternal Order of Police (FOP) and attorney for various members
Southern States Police Benevolent Association, Inc. (SSPBA)
Education
Middle Tennessee State University

-

B.S. Degree in Criminal Justice Administration

Middle Tennessee State University

-

Master's Degree in Criminal Justice Administration

Nashville School of Law

-

Doctorate of Jurisprudence
Client Reviews
Contact Us Now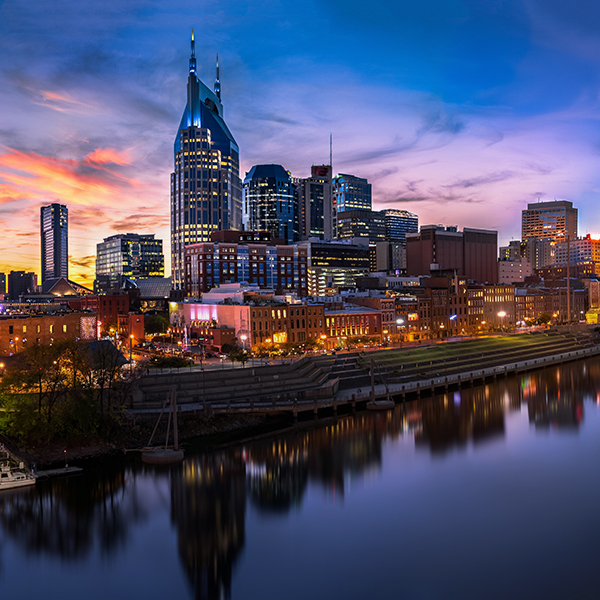 Free Consultation (615) 851-1888