Violent Crimes
Dedicated Defense for All Types of Violent Crimes
If you or someone you care about has been arrested for a violent crime, it is absolutely imperative that you speak to an experienced defense attorney as soon as possible. You can get the experienced legal representation you need from David Ridings at Ridings Law Group, P.C.
Our firm handles a wide range of violent crime cases, including but not limited to:
Solicitation of murder
Voluntary/involuntary manslaughter
Reckless homicide
Armed violence
Home invasion
Armed robbery
Carjacking
Assault
Aggravated assault
Harassment
Battery
Stalking
Terroristic threats
If you or a loved one is arrested for any of the crimes listed above, including murder or another violent crime in Tennessee, having an experienced, aggressive, and competent Nashville violent crimes lawyer on your side could determine the course of the rest of your life.
Call David at (615) 394-7611 or submit an online contact form right away to schedule a free, confidential consultation today.
Trust Your Case to the Team at Ridings Law Group, P.C.
If you're facing violent crime charges, you need an attorney like David Ridings who thinks like a prosecutor (because he has worked as one) and like a police detective (because he has worked there, too). Attorney Ridings can build a solid defense aimed at protecting your rights using his experience from all sides of the criminal justice system. In many cases, Attorney Ridings is a match for the top prosecutors assigned to such cases. Even many of the veteran prosecutors he faces don't have the decades of experience that he has on all sides of the system.
If you are charged with assault, domestic assault, stalking, or any other violent crime, or you are facing homicide or murder charges, contact our Nashville violent crimes lawyer immediately. Strong early litigation in many criminal cases can weaken the prosecution and can even reduce the likelihood of the death penalty in capital offenses, as well as keep evidence from being used against you.
Our firm has successfully defended first-degree murder charges as recently as March 2012 in a jury trial in Middle Tennessee. Our client was facing life in prison but, thanks to Ridings, who built the client's defense around 39 years of her own abuse, she was ultimately saved from a lifetime in prison. Some of the jurors were literally crying during portions of Attorney Ridings' defense. Without the early actions of Attorney Ridings in this case, saving crucial evidence, there is really no telling what would have happened.
Should you face a trial (whether it is a jury trial or a bench trial), it is important to be represented by a competent attorney with deep-rooted courtroom and street experience. Attorney Ridings is prepared to fight for you. He understands the importance of jury selection in such trials, as well as the use of scientific and expert evidence, such as DNA and/or psychological evidence, in cases that may involve mental health issues.
For a free, confidential consultation, call David at (615) 394-7611 or contact us online today.
Client Reviews
Contact Us Now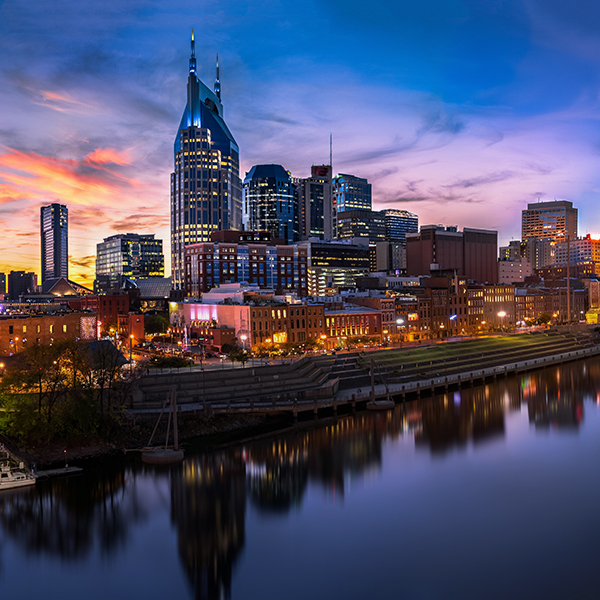 Free Consultation (615) 851-1888