Theft Crimes
Tennessee Theft Classification & Penalties
If you're a first-time offender, you are eligible for certain things under the law for which others are not. It is very important to keep your record clean. The goal of our Nashville theft crime attorney is to make sure you can say "no" when asked if you've ever been convicted of a crime like retail theft on a job application. As a former Metro police officer for over a decade and a criminal defense attorney with more than 21 years of experience, Attorney Ridings has built a reputation for aggressive defense and thorough investigation into each and every case he handles. He is quite often referred to clients by police officers, themselves.
In Tennessee, you may face the following penalties for theft crimes:
Theft under $500 in value – Class A misdemeanor, Up to 11 months and 29 days in jail and up to $2,500 in fines
Theft under $1,000 in value – Class E felony, 1-6 years in prison and up to $3,000 in fines
Theft $1,000-$10,000 in value – Class D felony, 2-12 years in prison and up to $5,000 in fines
Theft $10,000-$60,000 in value – Class C felony , 3-15 years in prison and up to $10,000 in fines
Theft more than $60,000 in value – Class B felony, 8-30 years in prison and up to $25,000 in fines
Other theft charges can be even more serious and involve federal prosecution. These may be crimes that some states and the federal system call larceny, embezzlement, deception, extortion, fraud, and receiving stolen property.
If you or your loved one is facing criminal charges for theft, call our firm at (615) 394-7611 or contact us online for a completely free and confidential consultation.
Non-Violent Theft Crimes
Theft crimes that do not involve physical violence and/or those relating to financial matters are often called white collar crimes. White collar crimes involve the same legal principles as other crimes and people accused of these types of crimes have the same rights and protections as defendants charged with other crimes. On the other hand, theft offenses are often complex and involve complicated legal and factual issues. The possible penalties include fines, prison sentences, restitution, and criminal forfeiture.
It's extremely important to have a Nashville theft crimes lawyer with a vast knowledge of how the system works. David Ridings is that unique attorney who has been on all sides of the criminal justice system (enforcement, prosecution, and defense). He can use his experience to counsel you and build a solid defense if you are charged with any kind of theft crime, including property crimes.
Sound Legal Defense for All Types of Theft Crimes
If you've been arrested for shoplifting, robbery, or any type of theft in Tennessee, it's important to speak with a reputable Nashville theft crimes attorney, like David Ridings, immediately. Don't disregard the serious consequences a conviction can have on your future and never take advice from the law enforcement officers who arrested you.
David Ridings represents individuals who have been arrested for and/or charged with:
Theft by unlawful taking (including shoplifting)
Theft by deception
Auto theft
Receiving stolen property (considered theft, under the statute)
Theft of services
White collar crimes
Attorney Ridings has over three decades of legal experience. He can work to keep the conviction off your record or even get your case dismissed, in some instances.
If you or your loved one was arrested for a theft crime, call David Ridings at (615) 394-7611 or contact us online for a free consultation from our Nashville theft defense lawyer.
Client Reviews
Contact Us Now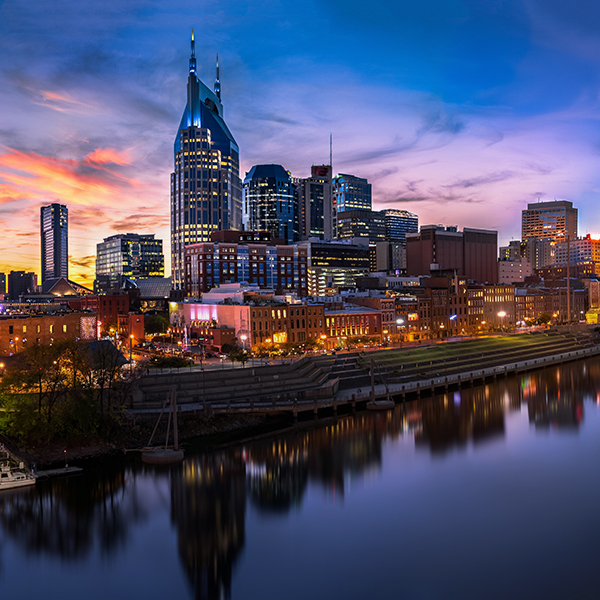 Free Consultation (615) 851-1888