Interview With Attorney David Ridings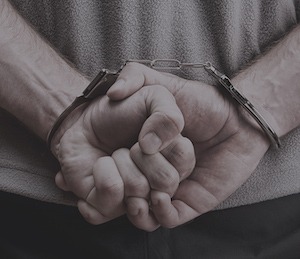 Meet Our Nashville Criminal Defense Attorney
Want to know more about the former police officer who now fights to defend the accused? Read on!
Please describe a case(s) in the last year or two where you made a big difference.
One of the cases I am most proud of in recent years is for a DUI second offense where I was able to secure a not-guilty verdict at trial. My client, the passenger of a vehicle that was driven by his wife, was drinking a bottle of whiskey and his son was in the backseat. Remember, he was the passenger! While his wife went into the grocery store, he and his son waited in the car, at which time his son alerted him to two men approaching the vehicle, carrying guns. Coincidentally, it was the same two men who had accosted them the day before. Without thinking, my client jumped into the driver's seat and sped away. In the course of his escape, my client ran a red light and crashed the car.

When police arrived on the scene, he blew .16% BAC on his breath test and admitted to drinking the half-empty bottle of whiskey still in the car; he also admitted to being too drunk to drive and running the red light. So, for all intents and purposes, he was involved in an accident while intoxicated and with a minor in the vehicle. It didn't look good.

Despite the "bad facts" stacked against him, here's what you need to know: My client maintained that his life depended on it, and the sequence of events supported this statement. With my help, the ruling Judge ultimately found that the defendant (my client) did not "intend" to drive while intoxicated and only did so due to the overwhelming danger in which he and his son found themselves. The "necessity" of escaping imminent death outweighed the danger of driving while intoxicated, thus negating "intent."
 
How did you build a successful practice?
From a card table and a folding chair… one case at a time. My former police officer experience was crucial, and even today is why most people call me for representation. So, real street cop experience often carries the day. That… and the making of vital relationships over the years has proven to be quite helpful to my clients.
 
What should clients look for in a lawyer?
Accessibility. First and foremost, your attorney should be accessible. If your lawyer will not return your calls, find another lawyer. He or she is either over-worked and without the time necessary to give you the attention you need and deserve… or he/she is lazy. Either way, you don't want that. And you should demand more. You should also find someone who has aggressive work ethic, and one who has made good relationships with the District Attorney's Office and the Judges.
 
How important is local knowledge to the success of your cases?
It is the foundation of a good defense. Knowing the Judges and/or the District Attorney is the most important part of successfully defending a case. In some cases, relationships and personalities can be more important than the law.
 
What information can you provide in a free phone consultation?
Basically, not much to be honest. The rules that govern attorney conduct say that we cannot give "legal advice" to a "non-client." What that means is we cannot advise you on what to do in your case. But what we can do is provide you with a general overview of the system you are facing, a detailed look at my past experience with cases like that, and an outline of the cost you may face when hiring an attorney in that particular matter. I can also tell a potential client what areas of the case I would look at to find issues that could help defend them. And, I can give a pretty good look at how the case would be handled from start to finish.

That said, I always advise the potential client to interview at least three (3) attorneys in their search. That way they get to see what kind of experience is out there, and generally if they "click" with a certain attorney. So, while phone consults can be generally educational… nothing beats a face-to-face office visit.
 
What information do you need in a free phone consultation?
Particularly, the "full" name and date of birth of the accused, the county in which they are charged, and the court they are in (i.e. General Sessions or Criminal Court). Plus, the prior criminal history is important to know at this stage. After that, the questions get more specific depending upon the facts of the case, and the charges.
 
What differentiates you from other lawyers in your community?
Hands down, my experience. For the past 33+ years, I have dedicated my entire adult career to Criminal Justice on one side or the other. I have spent nearly 10 years as a police officer, graduated from two different police academy classes, worked a year at the Davidson County District Attorney's Office during my last year of law school, and spent over 21+ years as a criminal and DUI defense lawyer. While I learned a great deal of the law at Law School, the majority of my education was from the street.

While I was working as a police officer I learned many things. But, mostly, I learned when, where, and why police officers make mistakes. I use that experience to find the mistakes made in the cases against my clients, which puts them in a superior position to either suppress evidence and defend them in front of a Judge or Jury, or negotiate a better deal for them with the District Attorney's office.
 
What is the most rewarding aspect of your job?
Helping people during what is usually described as the most stressful time of their lives. Nothing feels better than winning, of course. But, "winning" in this business can be defined in many different ways.

At the end of the day, I truly believe that God has me in this line of work for a reason. I believe He has called me to be a beacon of light in a dark place, and to give people hope. That is always my goal.
 
What are your other interests in addition to law?
I love to hunt. So, from about late October to early January, you would most likely find me in a tree somewhere. But I also love spending time with my wife (the greatest thing that ever happened to me). Since our five children have grown, we spend a lot of time traveling to spiritual conferences, and just enjoying life.
 
Are you involved in your community?
The majority of our community involvement is at Cornerstone Church in Madison. We have been members there for over 20 years. We spent over 10 years on the Youth staff, and now serve on the Guest Experience Team. We also serve as life-group leaders, hosting a group at our home every week, and I serve on the Board of Directors.

Cornerstone has proven to be one of the most involved churches with the community, and has recently been chosen by city leaders, including the Mayor of Nashville, to host the City Serve days in the near future. We are in the beginning stages of this project and expect it to be a great way to serve the City of Nashville in 2019.
For more information contact us today at the Ridings Law Group, P.C.
Client Reviews
Contact Us Now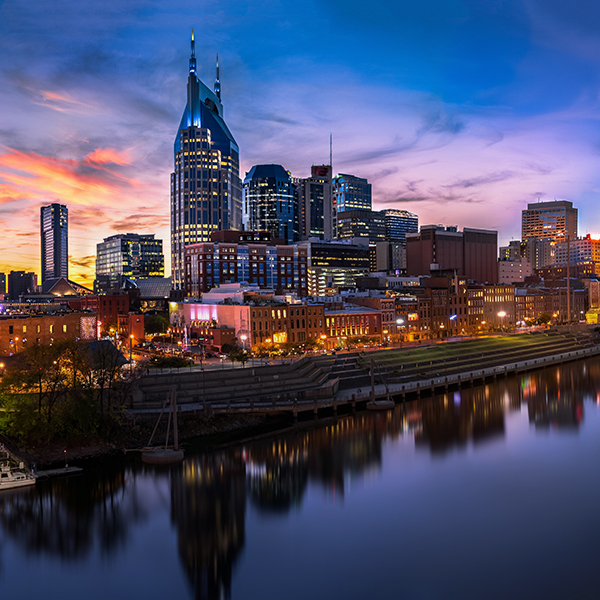 Free Consultation (615) 851-1888