DUI Overview in Tennessee
Consuming alcoholic beverages as an adult (21yrs and older) is perfectly legal and socially acceptable. However there are legal limits to the amount of consumption and then operating a vehicle in the state of Tennessee. While a small amount of alcohol may be relaxing, too much can easily put you over the limit and you could be classified as legally intoxicated. Social drinking can be a form of relaxation, but those limits can be easily abused. If you exceed those limits and become legally intoxicated, operating a vehicle in an intoxicated state can lead to serious and embarrassing problems if you are arrested and charged with a DUI offense.
Being arrested for Driving Under the Influence (DUI) is a serious charge that could result very harsh penalties. Whether you are being charged as a first time offender or have had other similar offenses, you will need the help of an experienced DUI attorney in Nashville, Tennessee to fight for your innocence and avoid the many penalties associated with a DUI arrest.
New DUI Penalty Legislation
Beginning in January of 2011, there was new legislation regarding DUI arrests that are pending trial. When you have made bond there is a possibility that you may be required to endure specific conditions of your bond while awaiting a hearing in your case including one, or a combination of the following:
Ignition Interlock Device
The Ignition Interlock Device is a mechanism which is installed to your vehicle's dashboard and requires you to exhale into it before you are able to start the vehicle. It operates like a breathalyzer to determine the level of your blood alcohol and if found in excess of a certain limit will disable your vehicle from starting.
The device can also intermittently require more breath samples while you are operating the vehicle to ensure compliance with the legal limit and to ascertain that the driver is the same operator who gave the initial sample before starting the vehicle. If the new test exceeds the limit, your vehicle's horn will sound and lights will flash until the ignition is turned off or a clean sample is given.
SCRAM Bracelet and Testing
The SCRAM bracelet is a device that monitors the alcohol content of your blood. It is designed to provide for continuous alcohol monitoring and to ensure that the wearer remains under house arrest. It registers an average of 48 alcohol tests daily and transmits all data to a central data system at least once during the day.
Some DUI charges require a person to submit to a weekly mandatory test to screen for excesses in blood/urine samples for drugs and/or alcohol. These conditions of bond are being required under the new law for offenders charged with a second DUI offense or more.
These restrictions and regulations are being enforced between the charges made and bond secured to the actual trial or until such time that the charges may be resolved by a plea. There are some instances where you may get relief of these conditions of bond by filing a Motion with the Court prior to your trial date. Our attorneys can help you determine your eligibility for such pre-trial Motions.
Contact Our Nashville, Tennessee DUI Attorneys
Car key and a glass with Whiskey
At Ridings Law Group, P.C., we stand ready to help you through what can be a genuinely confusing and traumatic time if you are arrested and charged with DUI, and especially with the new laws that can add even more stress as you await trial. Ridings Law Group, P.C. wants to help you with aggressive representation knowing that a conviction for DUI can carry penalties ranging from a short jail sentence to a lengthy prison term and the lifetime revocation of your driver's license. Our attorneys are trained to thoroughly investigate the circumstances of your particular case and fight for your innocence. Drawing on our experience in the many aspects of prosecution and defense, we will be able to determine if there are valid reasons to challenge the stop, or any details surrounding your arrest which might lead to a reduction in or dismissal of your charges, or an acquittal
With the extensive experience we have gained by representing those charged with Driving Under the Influence for well over a decade, we have the skills and knowledge it takes to defend your rights even before a trial in negotiations and if necessary, at trial. Furthermore, Attorney David Ridings' past experience as a police officer who made numerous DUI arrests, knows how cases are built from the streets. He will put that background to work on your behalf to make sure you are fairly and accurately represented. Isn't that the kind of legal backing you'd want on your side when facing DUI charges? For peace of mind and a defense that considers all the facts and understand your legal rights, contact Ridings Law Group, P.C. for the competent legal advice and representation you can count on.
You have rights, and you deserve aggressive representation from an attorney that knows the system. Attorney David Ridings has spent much of the last 24 years within the system from law enforcement to prosecutorial work to defense of those charged with a crime. It's the type of expert representation you can get only from an attorney that knows all aspects of how the system functions and then uses that knowledge to give you quality representation. From the Police Force, to the District Attorney's Office, to the Criminal Defense table, Attorney David Ridings has the real life experience you can't get from reading a book.
Client Reviews
Contact Us Now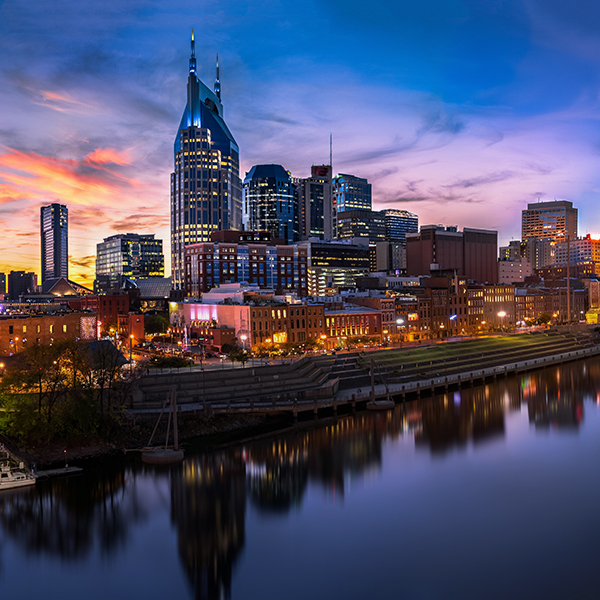 Free Consultation (615) 851-1888