Felony Charges
What are the Classifications for Felonies in Tennessee?
Felonies are defined as criminal offenses with maximum penalties greater than one year in prison. The classification of a crime as a felony is based upon the maximum sentence provided by law—not by what a court actually imposes.
Felony charges are varied and include:
Aggravated assault
Rape
Drug offenses, such as the possession of cocaine or heroin
Felony crimes are classed alphabetically in descending order according to their severity from Class A to Class E felonies. Each crime is categorized into a specific felony class with the more serious being Class A felonies and ranging in degree to Class E felonies. Capital crimes, such as first-degree murder, are obviously the most serious and carry the heaviest penalties. Class E felonies typically have conviction penalties of one year or longer in prison, as well as accompanying fines.
At Ridings Law Group, P.C., our Nashville felony defense lawyer understands the seriousness of being charged with a felony. We have over 21 years of experience in carefully building solid defenses for those charged with felonies. There are many complex parts involved in felony offenses, so it's crucial that you work with an attorney who has the know-how and strategies to construct the type of defense that gives you every possible advantage. It is important for our clients to understand exactly what the potential consequences are that accompany a felony conviction.
If you have questions about your case or you'd like to schedule a free and confidential consultation, call David Ridings at (615) 394-7611 or contact us online today.
What to Do If You Are Charged with a Felony
Who you retain to defend you when you are facing a felony charge is incredibly important. You need aggressive and competent defense from an attorney who has the right type of experience and understanding of the criminal justice system from every possible vantage point.
If you are arrested and are facing felony charges in Nashville or the nearby areas, it is imperative for you to consult with an experienced attorney at Ridings Law Group, P.C. Our Nashville felony lawyer is a skilled trial attorney with years of real courtroom experience, as well as first-hand knowledge of the justice system from the vantage point of having served in the law enforcement arena. It's the representation you need to stand with you from start to finish—from consultation to investigation to defense strategy to determined courtroom defense. Our goal is to afford you every opportunity to avoid the dire consequences of a felony conviction that could result in harsh penalties, such as jail time and other accompanying problems. We understand what you are facing. Attorney David Ridings will work to ensure your rights are protected while presenting a strong defense should your case be argued before a jury. We will make every effort to see that you avoid the serious ramifications that could result from a felony conviction.
Why Choose Ridings Law Group, P.C.
Attorney Ridings has extensive experience and insight gained through his 10+ years as a Nashville police officer and knows how the police gather evidence to help the prosecution build a criminal case against you. He knows the method the prosecution will use to argue their case, and this kind of insight is used to strategize a solid defense case for you.
You need to know your rights when facing serious criminal charges. Our team can aggressively defend your rights and offer you unparalleled representation from an attorney that knows the system. Attorney David Ridings has over two decades of experience on every side of the criminal justice system. Because of his background and experience as a police officer, as well as his time spent working with the District Attorney's office as a prosecutor, Attorney Ridings brings unique insight and legal skills for his clients. You can get any lawyer with a degree, but finding a lawyer with the kind of invaluable experience possessed by Attorney Ridings is far more difficult.
When you need a skilled, knowledgeable felony defense lawyer in Nashville, contact David Ridings. for a free consultation. Call (615) 394-7611 to get started.
Client Reviews
Contact Us Now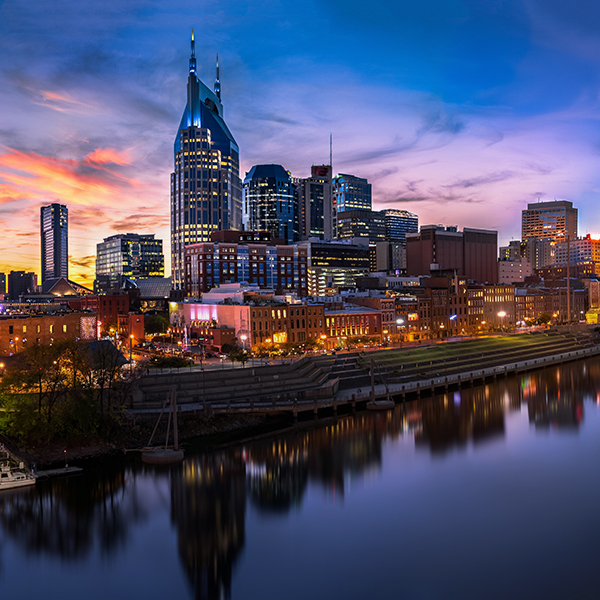 Free Consultation (615) 851-1888